PIT Community @ University of Massachusetts–Amherst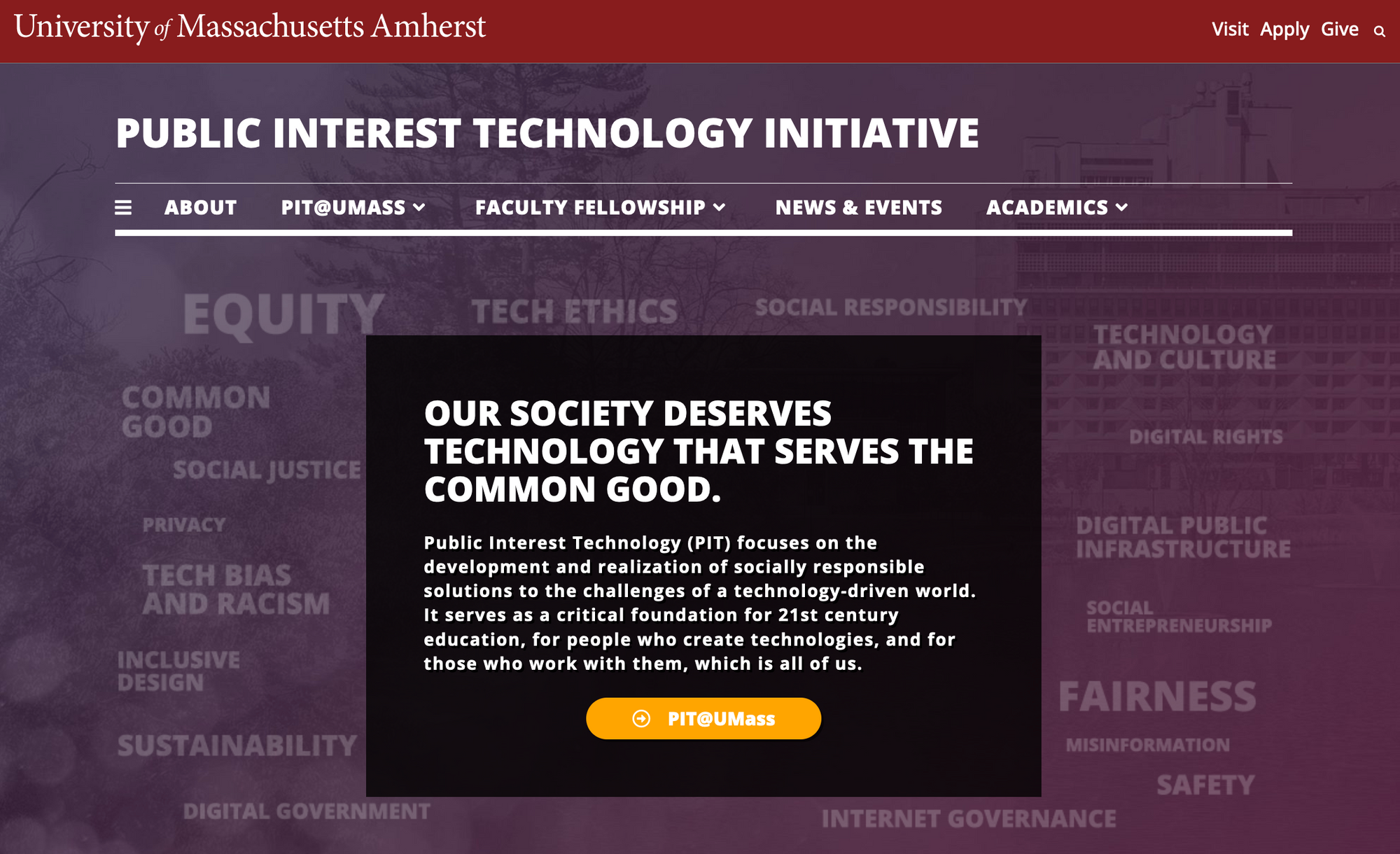 The University of Massachusetts–Amherst's (UMass Amherst) Public Interest Technology Initiative (PIT@UMass) is an all-campus effort with a bold call to action for all technologists: "Our society deserves technology that serves the common good." Creating synergies across UMass's flagship campus, PIT@UMass aims to delve into socially responsible solutions to challenges in a technology-driven world. In doing so, UMass Amherst proposes through PIT@UMass to,
"develop educational, research, practice, and outreach offerings across UMass Amherst's diverse schools and colleges. PIT@UMass seeks to empower students and the broader community with the critical thinking, expertise, and information needed to promote personal and professional social responsibility and the common good in a tech-driven world. PIT@UMass is proud to be a member of the national Public Interest Technology University Network (PIT-UN)."
As a part of ongoing curriculum proposals, PIT@UMass offers an introductory course in Public Interest Technology. The course is structured to foster better tech literacy and empower students to consider how public interest technology work can be integrated and communicated in their education as well as in the work they will conduct after they graduate.
The University of Massachusetts is a member of the Public Interest Technology University Network (PIT-UN). PIT-UN is a consortium of 60+ universities whose "new curricula, research agendas, and interdisciplinary centers…are developing the capacity, expertise and human capital needed to make public interest the norm in technology."